Choose Your Web Hosting Plan
Shared Hosting Features
SitePad Website Builder
SitePad is a drag & drop, easy-to-use website builder having hundreds of readymade templates. Using SitePad, you can build any simple website within a few clicks.
Softaculous Apps Installer
Softaculous is an auto-installer in cPanel; through Softaculous, you can install many scripts and CMS in a few clicks, like WordPress, Joomla, etc.
LiteSpeed Web Server
LiteSpeed is the fastest web server that uses its advanced caching technology to cache files of websites and make them load faster. It boosts website speed.
NVMe SSD Disk
NVMe SSD is the latest disk technology. It is currently the fastest disk in the world, three times faster than a regular SSD.
Free SSL Certificate
SSL Certificate is crucial for website security, so we provide Free Let's Encrypt SSL certificate in our hosting. You can install it on your website from your cPanel.
Why HostBet?
Our platform is powered by LiteSpeed Webserver and cPanel.
We use cPanel, the most famous and required panel to manage hosting. Also, on the web server side, we use LiteSpeed web server, which boosts website speed through caching technology.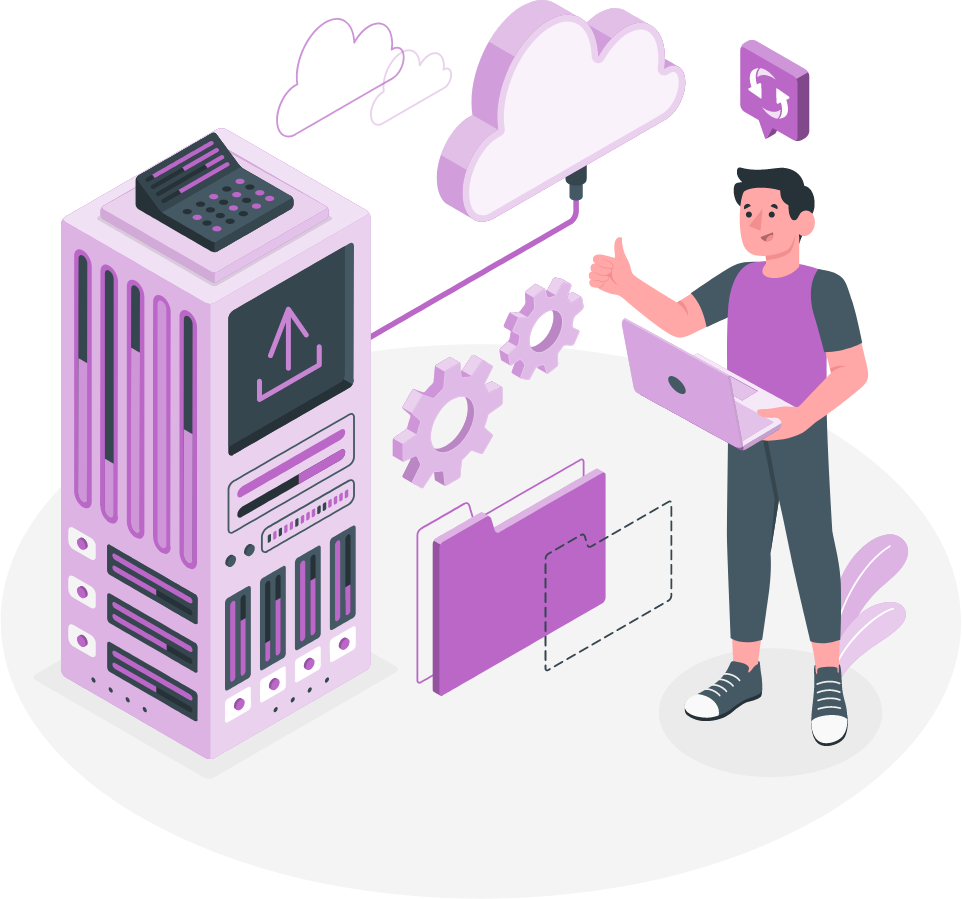 Frequently Asked Questions
Shared hosting, Linux Shared Hosting, and Web Hosting are a type of web hosting where multiple websites are stored on a single server and share their resources. It is like living in an apartment where many people reside in different apartments, but they all share the same resources, like the building's infrastructure, electricity, and water supply.
Shared hosting involves multiple websites sharing server resources, offering affordability but limited control and performance. Dedicated hosting provides exclusive server resources for a single website, ensuring better performance, customization, and scalability, but at a higher cost.
This depends on your website structure and size. In shared hosting, you will get a specific limited amount of resources like RAM, CPU, I/O, etc., and then it depends on your website and its processes that how many visitors it can handle.
There's almost no difference between shared hosting and WordPress hosting. Both are shared web hosting, but in WordPress hosting, you get WordPress pre-installed by the hosting provider. However, it takes just 2-5 minutes to install WordPress on a Shared Web Hosting.
Shared hosting involves multiple websites sharing server resources, while VPS hosting uses virtualization technology to partition a physical server into multiple virtual servers. VPS hosting provides more control, customization, and performance than shared hosting but is less expensive than dedicated hosting.
Installing SSL Certificate on HostBet's Shared Web Hosting is easy. Login to your cPanel, navigate to SSL/TLS Status option, select all domains, and click on Run AutoSSL. Alternatively, you can follow our video guide:
https://youtu.be/3imwWHVXv7Y
Yes, you can create a WordPress website with our Shared Web Hosting. We provide cPanel Control Panel with our Web Hosting. You can easily log in to cPanel, then navigate to the Softaculous Apps Installer, where you will find a comprehensive list of CMS options, including WordPress. You can choose any CMS and install it with just a few clicks.
cPanel is a web-based control panel used for managing websites and hosting accounts. It provides a user-friendly interface that allows website owners to efficiently handle various aspects of their hosting, such as creating email accounts, managing files, setting up databases, and installing applications like WordPress. With cPanel, users can perform administrative tasks without extensive technical knowledge or command-line access, making website management more accessible and efficient.
An SSL (Secure Sockets Layer) certificate is a digital certificate that establishes a secure and encrypted connection between a web server and a user's browser. It ensures that data transmitted between them remains private and protected from unauthorized access. A website with an SSL certificate enables HTTPS (Hypertext Transfer Protocol Secure) connection, indicating a secure and trustworthy browsing experience. SSL certificates are essential for securing sensitive information, such as personal details, login credentials, and financial transactions, instilling user confidence, and enhancing website security.
LiteSpeed Web Server is a high-performance web server software that delivers enhanced speed and efficiency for serving websites. It is a drop-in replacement for the popular Apache web server, offering superior performance with reduced resource usage. LiteSpeed utilizes an event-driven architecture and advanced caching mechanisms, resulting in faster page loading times and improved scalability. It supports various programming languages and web applications, making it compatible with diverse website setups. LiteSpeed Web Server also provides additional features like built-in security, HTTP/3 support, and load balancing, contributing to a smoother and more optimized web hosting experience.
MySQL is an open-source relational database management system (RDBMS) widely used for storing and managing structured data. It provides a robust and scalable platform for efficiently organizing, accessing, and manipulating data. MySQL follows the SQL (Structured Query Language) standard and supports various programming languages, making it compatible with various applications. With data integrity, high performance, and support for multiple storage engines, MySQL is commonly used in web applications, content management systems, and other software that requires reliable and efficient data storage and retrieval.
A subdomain is part of a larger domain that organizes and categorizes website content. It functions as a separate entity within the main domain, allowing website owners to create unique sections or subdivisions of their websites. For example, a subdomain like "blog.example.com" creates a separate section for blog content. Subdomains are typically used to differentiate specific areas of a website, such as blogs, forums, or e-commerce stores, and can have their own distinct content, functionality, and design while still being associated with the main domain.
24/7/365 At your Service
You can contact us and can discuss right now.